CoDeS
Welcome to our collection of international ICT tools for school-community collaboration!
Here you will find a selection of learning activities for schools that can be used as a starting point for school-community collaboration. The activities is recommended by the CODES project, a Comenius multilateral Network funded by the Lifelong Learning Program from EU that focuses on school community collaboration addressing sustainability.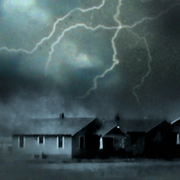 Have there been floods, storms or other natural incidents where you live? Here you can register both old and new incidents. You can also interview people about climate change.

Investigate and report seasonal variations of trees. This European school project started up in 2009, and is still running.

Investigate and report how much Co2 your class use on the way to school.

How much energy is used in your school?

A reflective role play about climate negotiations.